Service Line
The Service Line is your point of contact for real-world, practical knowledge of Knorr-Bremse products and systems, offering specialized assistance for distributors or workshops. You'll get fast help and reliable answers to your business-related or technical questions.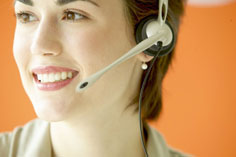 Technical support for workshops:
Customer service for distributors:
Helpline for drivers and fleet managers:
+49 89 3547 1717
Available 24 hours a day, 365 days a year, the Knorr-Bremse Helpline helps you locate your nearest competent Knorr-Bremse service partner.
(14 cent per minute or part thereof from a German landline, max. 42 cent per minute or part thereof from a German mobile network, prices in other countries may vary according to local rates.)